The government has reportedly seized the farm belonging to the family of the late former Chief Whip of ZAPU, the late Sydney Malunga and is set to subdivide it and give it to some members of the public.
Malunga's son, Siphosami Malunga, an international human rights lawyer with Open Society of Southern Africa director in Johannesburg, South Africa announced the development. He said in a statement:
_Today we received a call from Mr Dodzi at the Lands Office in Bulawayo to tell us that the Zim Govt has acquired our privately owned farm & tomorrow they are coming peg it & give it to people they have allocated it to. This isn't about land reform & we will fight it in every way._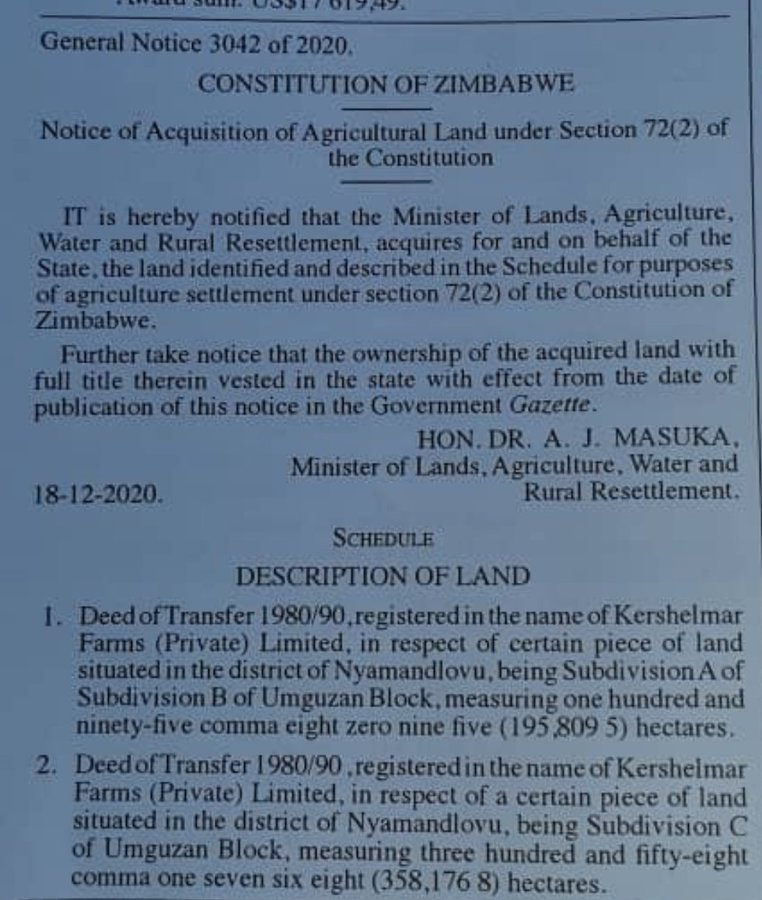 The Malunga family bought and improved the highly productive farm in Nyamandlovu near Bulawayo.
Bulawayo24 was told by some senior government officials that the seizure was clearly political and vindictive against the Malunga family which has always been outspoken on democracy, human rights and accountability issues.
Laws and policies prohibit the state from taking farms from black Zimbabweans, especially those who bought the properties.
Moreover, the farm was not gazetted for acquisition until 18 December 2020 after a frantic campaign by local politicians to seize it from the Malungas.
The government led by President Emmerson Mnangagwa has since dethroning Robert Mugabe in 2017 seized farms belonging to a number of former senior government officials, a move that is also viewed as vindictive.
Some of the politicians who lost their land are Jonathan Moyo, Saviour Kasukuwere, Robert Zhuwao, and Grace Mugabe.
-Pindula News